Arthroscopic debridement of minor meniscal lesions: Clinical outcome of three years follow up based on questionnaire and search for causes of failure.
Nick Sekouris

Evans Glyn

Antonios Aggoules
Keywords:
Meniscal tears; arthroscopy trimming
Abstract
Meniscal debridement of minor lesions remains the most common procedure performed by knee arthroscopy surgeons. Does removing or smoothing the edges of these lesions really alleviate the symptoms? We set up a simple, postal questionnaire in order to let the patients evaluate the outcome of their arthroscopic treatment. We studied 105 patients (78 male and 27 female) with an average of 50,4 years of age, treated in the last 3 years in our department. We recorded the pain, the impairment in daily activities, sports activities and the range of movement, the use of pain killers and the presence of night pain before and after the arthroscopy. We noticed a significant improvement in these parameters in most of the patients (good and excellent results in 80%) but there was also a small percentage that remained unsatisfied (very poor and poor results 13,5%) . The causes of treatment failure in these cases appeared to be coexisting underlying pathology such as lesions of the opposite meniscus and joint instability, patellar instability, end stage chondromalacia, osteoarthritis, elderly age, spinal disease, and hip arthritis.
Downloads
Download data is not yet available.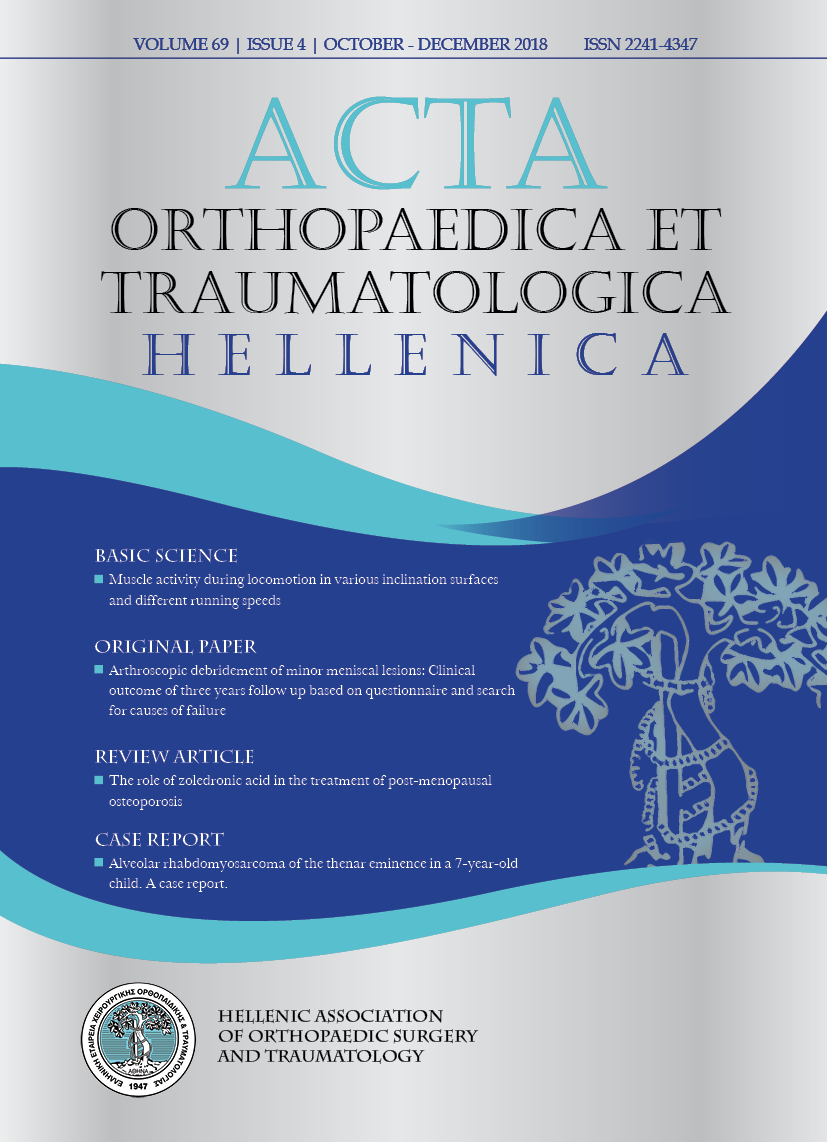 Copyright (c) 2020 Acta Orthopaedica Et Traumatologica Hellenica
This work is licensed under a Creative Commons Attribution-NonCommercial 4.0 International License.