The role of zoledronic acid in the treatment of post-menopausal osteoporosis.
S. Dellis

I. K. Triantafyllopoulos
Keywords:
Zoledronic acid; post-menopausal osteoporosis.
Abstract
The purpose of this mini review is to assess the efficacy and safety of zoledronic acid in the treatment of post-menopausal osteoporosis. Osteoporosis is the commonest metabolic bone disease, characterized by decreased bone mass and poor bone quality, resulting in increased risk for fracture. Zoledronic acid is a third-generation nitrogen-containing bisphosphonate used for the treatment of osteoporosis. It is used intravenously once a year and it has been proven to be effective, safe and generally well tolerated. It improves the patient's bone mineral density and reduces the risk for low-trauma osteoporotic fractures. Given the fact that it is given once yearly, intravenously, it is an easy and convenient therapeutic option especially for older patients with polypharmacy who have adherence or tolerance problems with oral bisphosphonates. Its' efficacy and safety are well established in the literature and it continues to be a reliable and safe option, used as a first line treatment in post-menopausal osteoporosis.
Downloads
Download data is not yet available.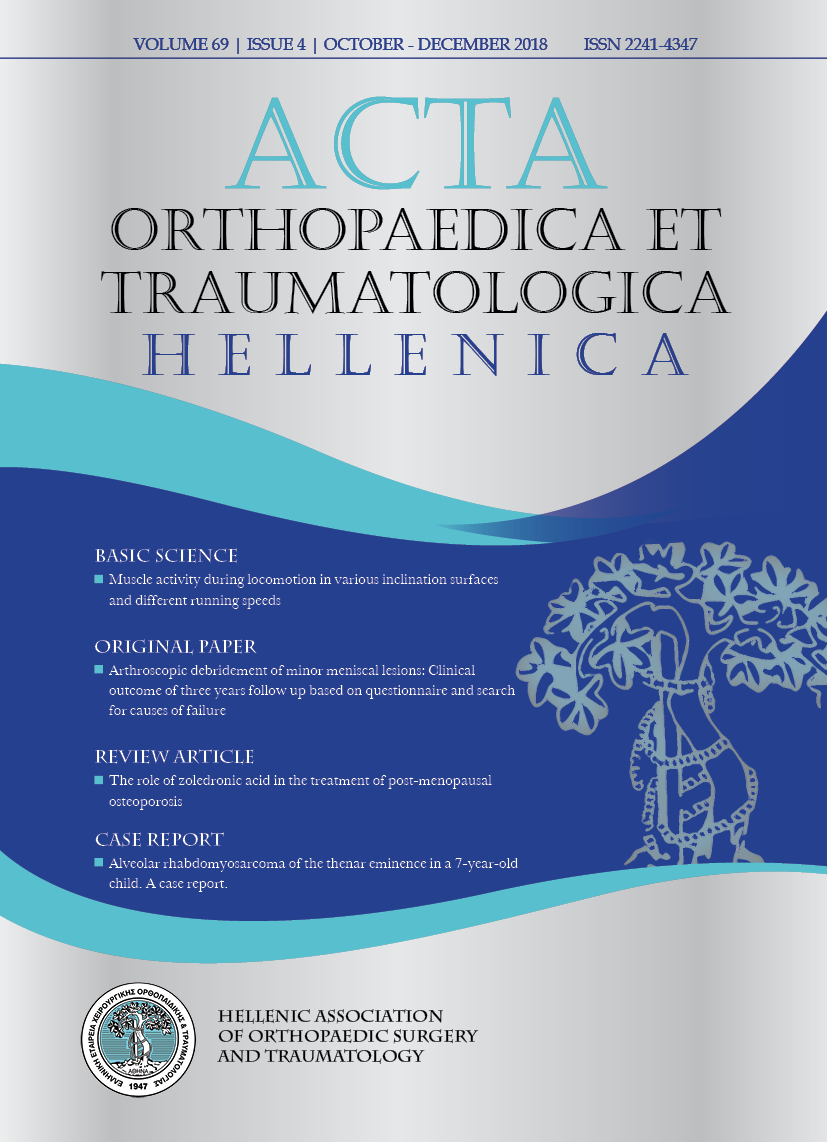 Copyright (c) 2020 Acta Orthopaedica Et Traumatologica Hellenica
This work is licensed under a Creative Commons Attribution-NonCommercial 4.0 International License.