Muscle activity during locomotion in various inclination surfaces and different running speeds.
Theodoros V. Roussos

Athanasia Smirniotou

Flora N. Panteli

Ioannis K . Triantafyllopoulos
Keywords:
Running; muscle activation; running surfaces; running speeds
Abstract
During dynamic activities – walking, jogging and running, muscular function is affected by running techniques and foot strike patterns, inclined surfaces and running speed. In order to assess muscle function during these activities, most studies examine certain muscles such as tibialis anterior, gastrocnemius (lateral and medial), soleus, rectus femoris, vastus (medialis and lateralis), hamstrings (biceps femoris, semimembranosus, semitendinosus), and gluteus. These muscles are commonly selected because they provide supportive and propulsive forces during running. Results of these studies may conclude to special training programs for runners in order to improve their performance.
Downloads
Download data is not yet available.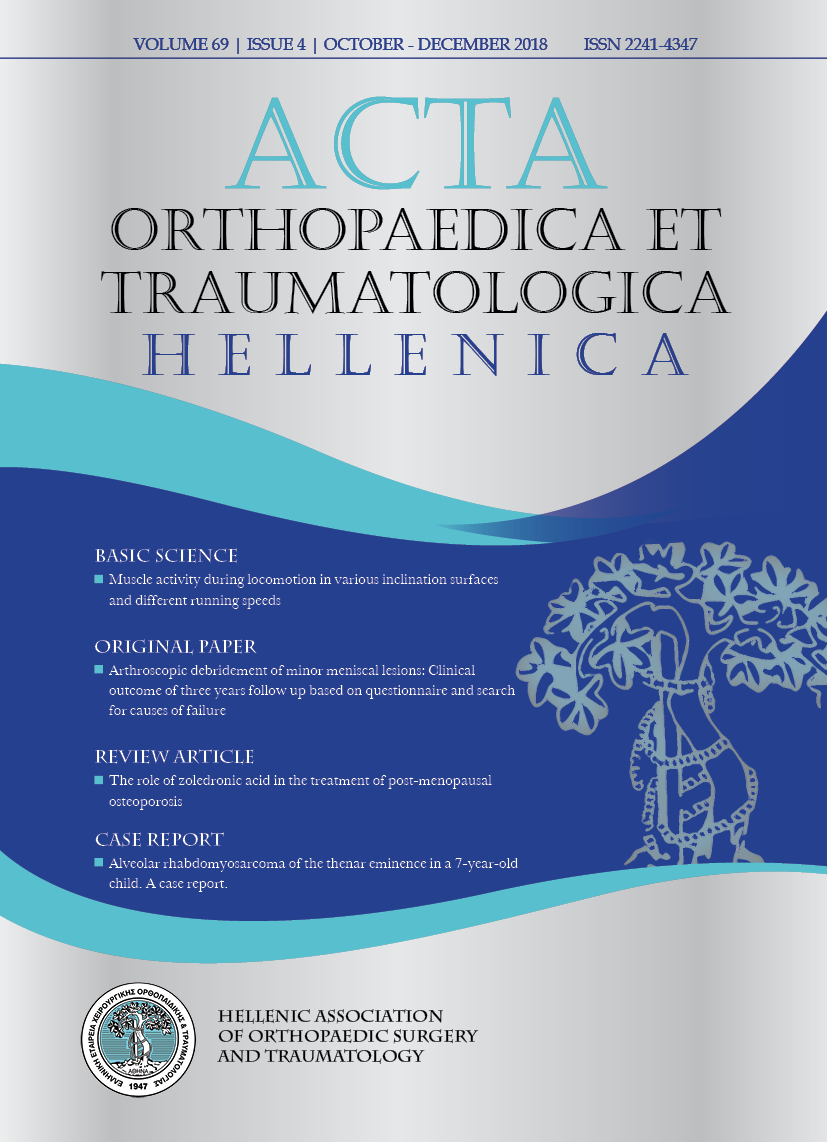 Copyright (c) 2020 Acta Orthopaedica Et Traumatologica Hellenica
This work is licensed under a Creative Commons Attribution-NonCommercial 4.0 International License.